我们如何帮助用户实现三年、26万次无漏检




系列文章1



虽然我们并不制造金属探测器,但是这并不重要。这相当于虽然不能制造狙击步枪,但这不会影响准确的射击!
在接下来的系列简单文章中,我们将逐步介绍我们是如何帮助我们的用户实现了至少三年、26万次无漏检的极高可靠性!
该系列文章旨在针对最专业的用户,并且我们对金属探测器的使用实际已经开始采用数学方法协助我们分析!对于三年、26万次更准确的说意味着两层含义:
1,我们有把握帮助您实现类似的品控管理指标;
2,我们也有能力预测在未来的三年您的设备是否有可能实现这个指标,甚至我们可以签署一个长达三年的服务合同从而展示我们的信心;
今天我们讲述第一个问题:
为了确认您的金属探测器是否可靠,您是如何验证的?仅仅查看是否可以剔除吗?如果是,那么您的第一步就需要改善!
这里是几张图片,请看我们是如何做的,这是我们截取的部分金属探测器的记录: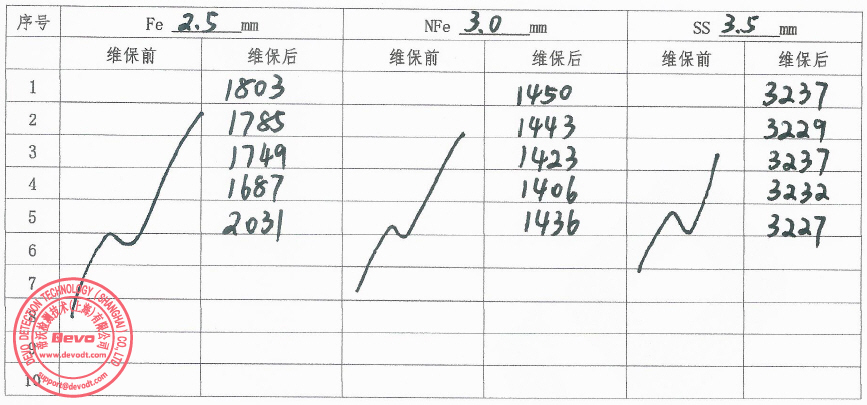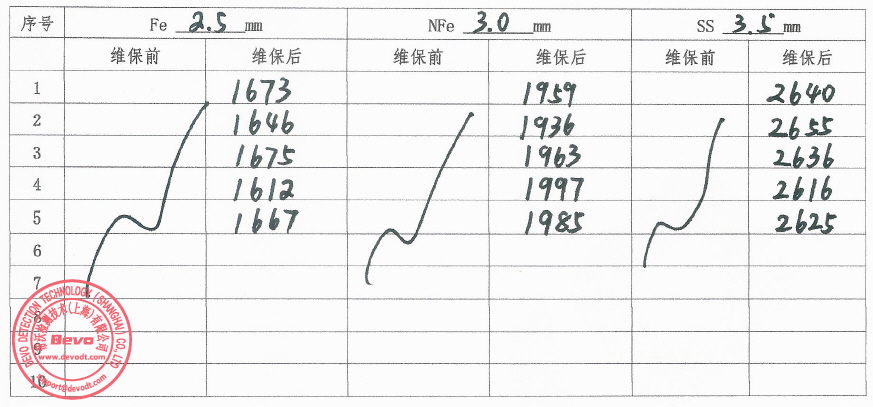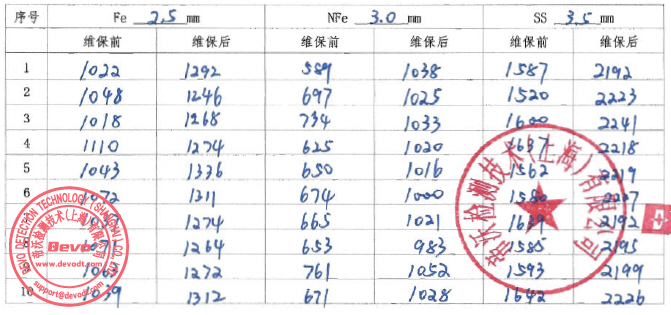 也就是说,为了准确掌握设备的真实检测能力,需要记录信号值而不仅仅只是检查是否可以被剔除!
因为假如您的设定限值是200剔除,那么金属测试片是1000时可以被检出、300时可以被检出以至201时仍然可以被检出,这就是问题所在!
所以,一台优秀的金属探测器它必须能显示明确的信号值,而不是一个简单的信号进度条。
所以,如果您持续关注这个连载话题,我们将在后续文章中详细介绍应该如何设置一个合理的限值!
并且请注意,这个方法几乎可以适用于任何金属探测器!
系列文章,将陆续登出!/END

How do we achieve three years and cumulative 260,000 times test piece verifications?
Serial Article 1
Although we do not manufacture metal detectors, it is not important. This is equivalent to that we cannot make sniper rifles, but this will not affect accurate shooting!
In the next series of articles, we will introduce step by step how we helped our users achieve extremely high reliability with no missed inspections for at least three years and 260,000 times!

This series of articles is aimed at the most professional users, and our use of metal detectors has actually begun to use mathematical methods to help us analyze! For three years and 260,000 times, it means two meanings more accurately:
1. We are confident to help you achieve similar quality control management indicators;
2. We also have the ability to predict whether your equipment is likely to achieve this indicator in the next three years, and we can even sign a three-year service contract to show our confidence;
Today we talk about the first question:
In order to confirm whether your metal detector is reliable, how do you verify it? Do you just check whether it can be rejected? If so, then your first step needs to be improved! Here are a few pictures, please see how we did it, here are some of the metal detector records: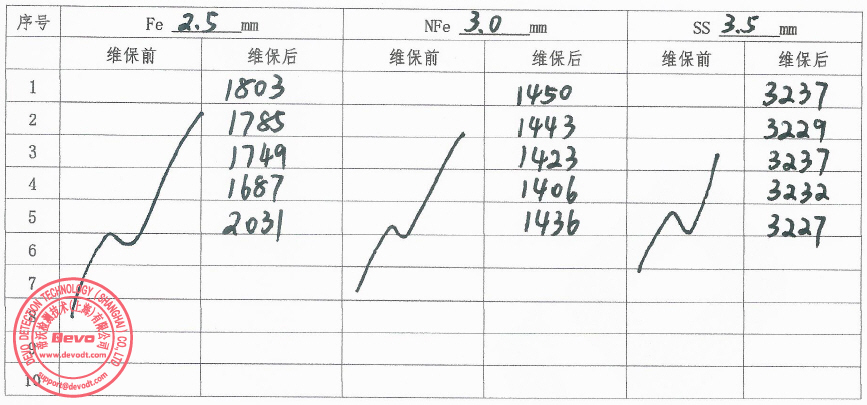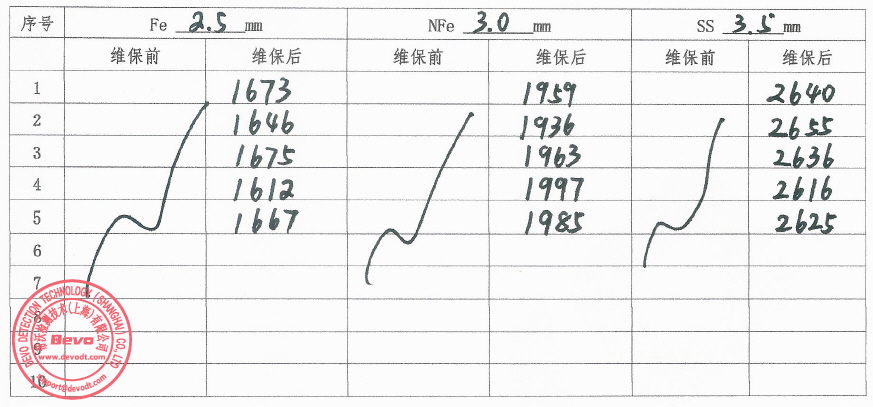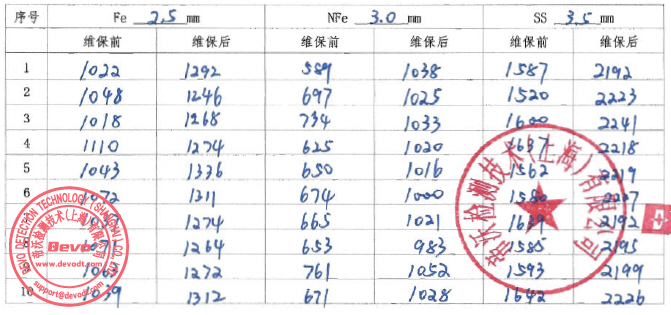 In other words, in order to accurately grasp the true detection capabilities of the equipment, it is necessary to record the signal value and not just check whether it can be rejected!
Because if your set threshold is 200, then the metal test piece can be rejected at 1000, it can also be rejected at 300, and it can still be rejected at 201. This is the core of the issue!
Therefore, an excellent metal detector must be able to display a clear signal value, rather than a simple signal progress bar.
Therefore, if you continue to pay attention to this serialized topic, we will introduce in detail how to set a reasonable threshold in a follow-up article.

And please note that this method can be applied to almost any metal detector!

The article will continue. /END